Explore Marymount Virtually
This fall we are looking forward to welcoming prospective families back to our beautiful campus! We will have many opportunities for you to see our facilities, meet our teachers and students, and see for yourself what makes Marymount so special.
While you wait to visit us, we have designed a virtual admissions experience to give you a small taste of life at Marymount. Take a look, and please contact us if you have any questions!
Connect with Our Admission Team
Please fill out the contact form that best suits your needs and we will email, Zoom or schedule a call with you.
Laura Arenstein
Class of 2001 and Interim Director of Enrollment and Community Outreach
Nancy Joseph
Admission Associate and Database Coordinator
Attend an Event
Join us online or on campus to learn more about Marymount High School. We host several events that will enable you to learn more about the many ways that your daughter will grow and thrive with us. Sign up today.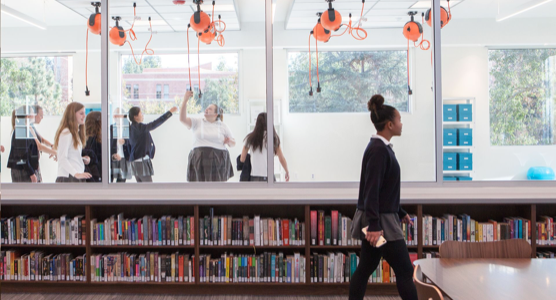 Looking Ahead Tour - November 4th
We invite the parents of current 5th and 6th grade students to join us for a special tour of Marymount's campus. Join us and get a head start on the high school admission process and learn about the many benefits of a Marymount education for your daughters. Please note, this is a parent-only event. This event is currently at capacity. Please click below to join the waitlist and we will let you know if spaces become available!
Join the Waitlist for this Event.
Waitlist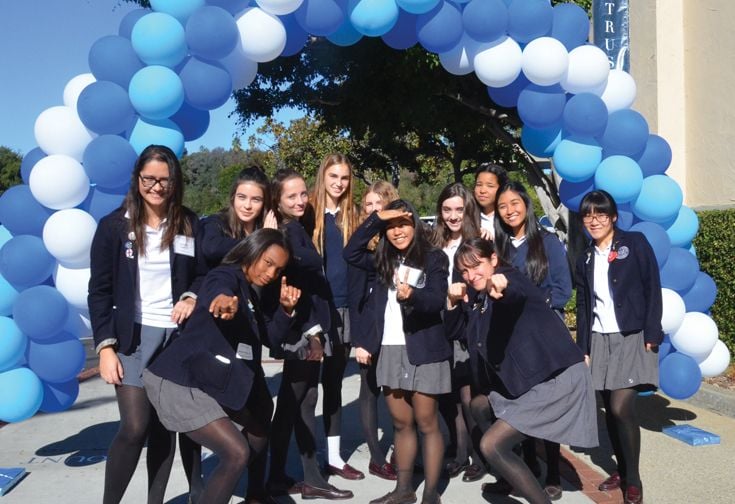 Open House November 14, 2021 1:00-3:30 pm
Please join current students, faculty, and staff for this fun event featuring an overview of all our programs, giving you a deeper understanding of everything Marymount, including: academics, college counseling, athletics, STEM, arts, and more!
We are currently at capacity for this event, but please join the waitlist and we will let you know if any spaces become available.
Waitlist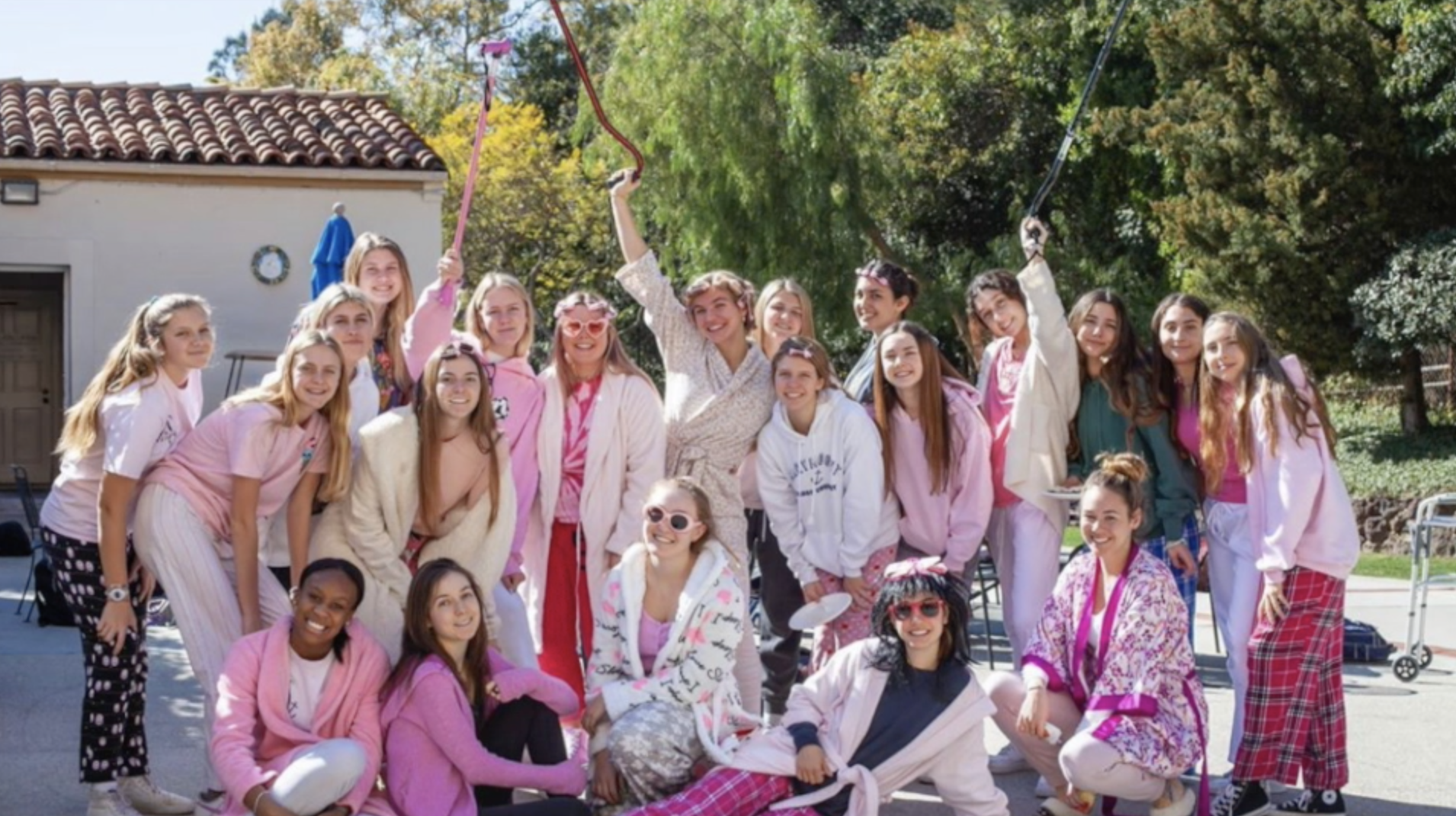 Meet Marymount - December 9th
Come tour our campus and meet our Head of School, the Admission Team and other School Leaders. Discover what programs and opportunities await you here at Marymount.
This event is currently at capacity. Please join the waitlist and/or register for another program.
Join the Waitlist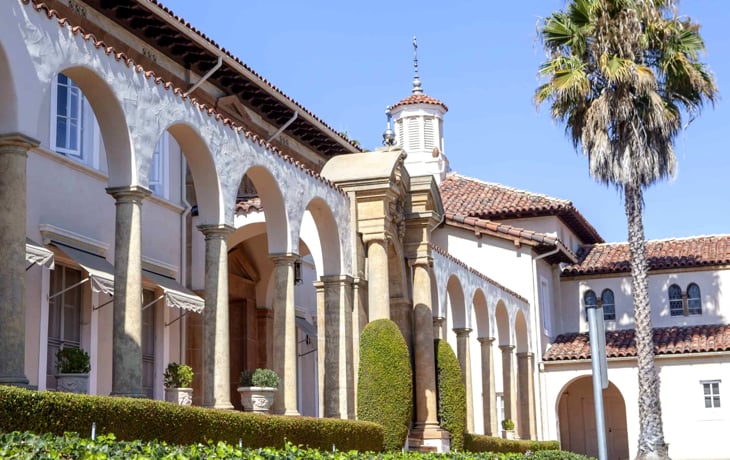 Marymount Virtual Q&A
Whether you have visited our campus during the fall or if you are beginning to collect information for your high school search, come to learn more about the people at programs at Marymount.
Tuesday, December 14, 2021
5:00 p.m. - 6:00 p.m
Register Now
Connect with Current Parents and Students
Using our PeerPal Platform, you can directly communicate with our parents and students to learn more about the Marymount experience.
The Conservatory Arts Program has been one of the best experiences of my life, and I love the supportive and welcoming environment that encourages creativity and risk!
Having the opportunity to be a part of the Marymount community has truly been a gift for me, because I got to meet such strong, kind, determined, and stellar young women — I'm always inspired by my fellow classmates.
The variety of courses I'm taking challenge me academically, and inspire me to explore more. I'm also extremely thankful for the amazing teachers who are constantly supporting me both in and out of the classroom. Meeting with my teachers to discuss projects, essays, tests, and more has truly helped me grow as a student.
Marymount has a plethora of extracurricular activities that allow me to explore various fields of interest, such as performance art through their supportive CAP program, unique sports like rowing, and the SAILL internship program. These experiences have allowed me to meet and bond with classmates who share similar interests, as well as take advantage of the numerous opportunities that Marymount provides!
Ask questions, make connections, and learn more about what makes Marymount unique.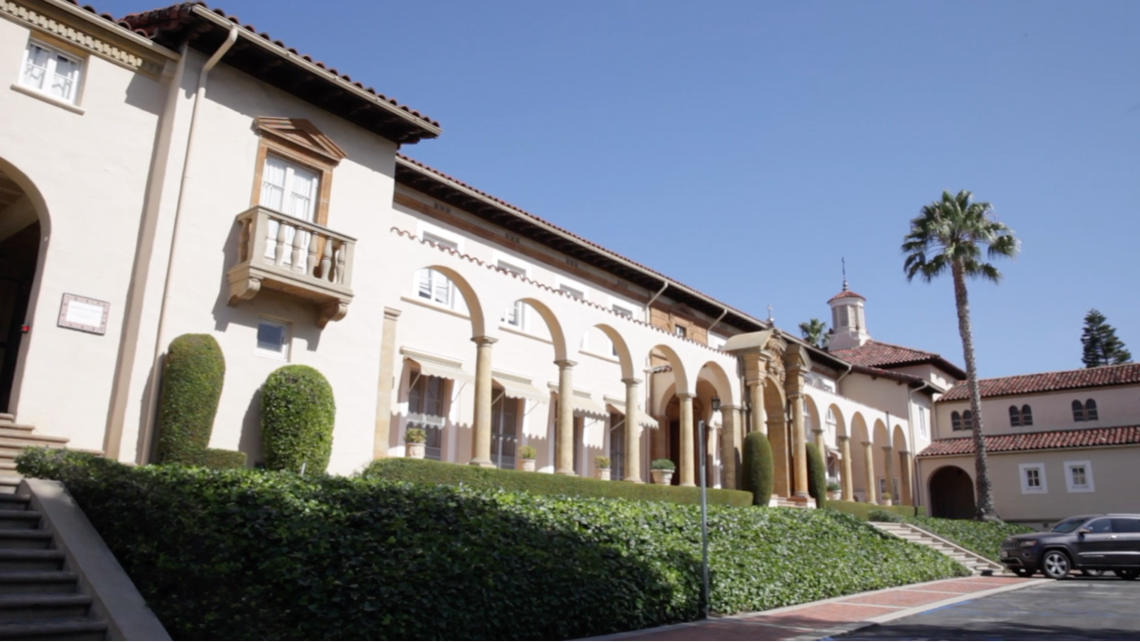 Play video
Take A Virtual Tour
Join us for an insider's view of Life at Marymount. We will walk you through the school that so many of our students call their home away from home.
The Marymount Difference
Founded nearly a century ago, Marymount is a school built on tradition, values and innovation. Learn more about our history and how we continue to prepare young women to excel and live lives of consequence as ethical leaders and global advocates with an unshakable commitment to the common good.
See What Our Students Have Been Doing Virtually!